Library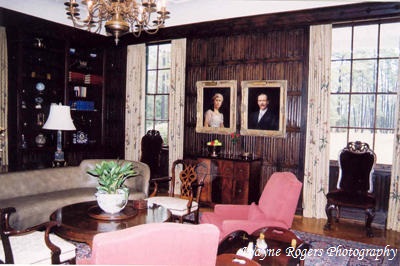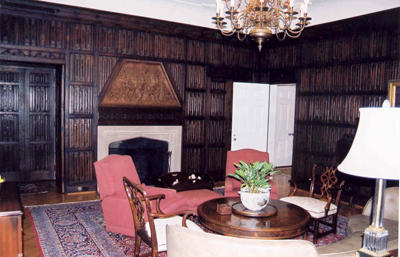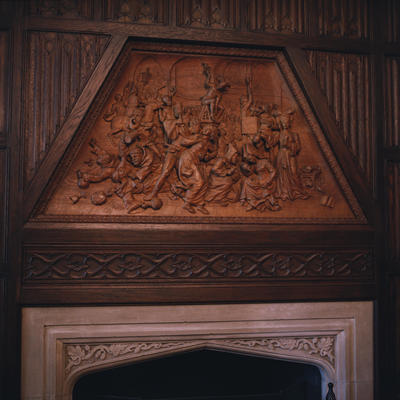 The paneling in the Library came from a 17th Century English manor house. It is solid oak, hand-carved in a linen pleat/fold pattern, marred only by the two sword marks left from its early days in England. The Zodiac design on the hand-glazed plaster ceiling is 4" thick and was removed from the original English manor house in slabs, 3' x 4', which were then reassembled like a jigsaw puzzle.
Inlaid above the fireplace is a bas-relief wood carving entitled, "Monk's Revelry," which was copied from the famous painting "The Monk's Holiday," depicting times before the Reformation. The wood carving was done by a New Orleans artist in 1908.
The leather sofa was made especially to fit the Queen Anne hunt table. This table has a lazy Susan which holds an 18th Century Dresden bowl. The ribbon back Chippendale armchairs and burgundy chairs are also original furnishings. The stereo is mahogany and was made in the 1940's by Sears Roebuck and Company.