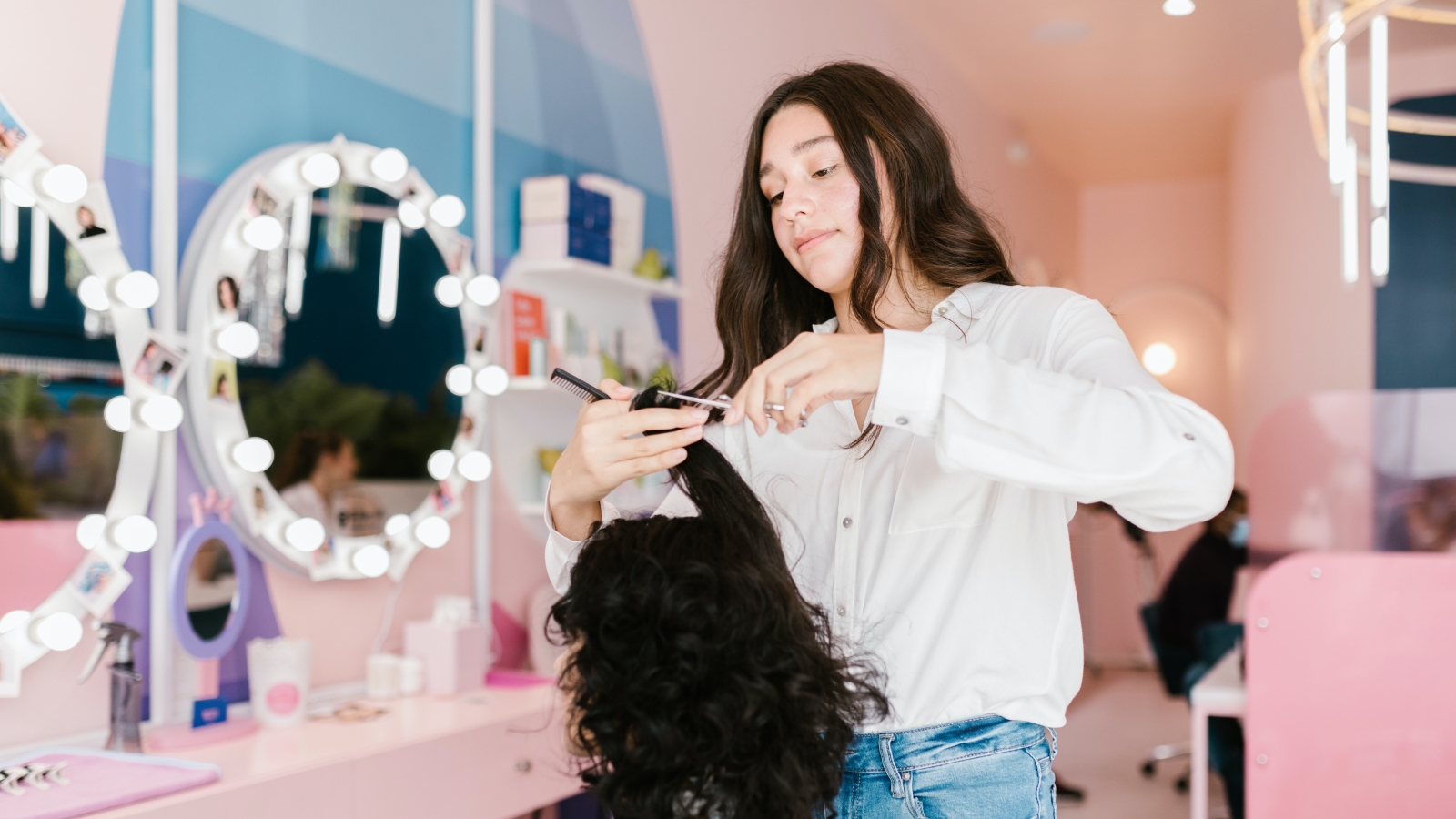 Cosmetology
Upon completion of the dual credit Cosmetology certificate program, students are prepared to sit for the licensing exam issued by the Texas Department of Licensing and Regulation (TDLR), and graduate with a valuable credential that will assist them in gaining employment in the field of Cosmetology. The dual credit Cosmetology certificate program typically begins in the fall semester of the high school student's junior year. Classes are delivered in a face-to-face format at a local high school. Students will gain hands-on experience similar to working in a full-service salon. With the guidance of instructors, students shampoo, cut, style, perm, color, apply makeup, and give facials, manicures, and pedicures. Students develop relationships with guests and may possibly build a clientele. Students must be 17 years of age at the time they sit for the licensure exam.
The Business Management Cosmetology Operator Associates of Applied Science (AAS) is designed to allow students to earn transferable credits to a college or university to pursue a bachelor degree and create a foundation for entrepreneurial development. The AAS degree is open to –
Students who have successfully completed the LSCO dual credit Cosmetology certificate (with a GPA of 2.0 or higher), OR
Students who have successfully passed the TDLR Cosmetology Licensing Exam. *
The skills learned through Lamar State College Orange Cosmetology are transferable to any beauty environment.
*Students seeking the Business Management Cosmetology Operator AAS degree must be licensed operators with TDLR, and must complete the prior learning assessment form and pay the necessary fees for credit to applied towards the AAS. See an LSCO Academic Advisor for details.
Requirements
Requirements for the course include:
Degree Plans
Information