How to Apply for Aid
More than 75% of college students pay for their education with a combination of grants, scholarships, and other forms of financial aid. At LSCO, our team is dedicated to helping you find and apply for aid while making the process as straightforward as possible. Through our affordable cost and array of financial aid opportunities, we are committed to supporting your investment in your education and future.
Get Started With the FAFSA
The Free Application for Federal Student Aid (FAFSA) opens each academic year on October 1st and must be submitted by June 30th. The FAFSA uses your prior-prior year tax information to determine your eligibility for different types of financial aid.
Texas residents who cannot apply for federal financial aid through the FAFSA are encouraged to complete the Texas Application for State Financial Aid (TASFA).
Lamar State College Orange's school code for both applications is: 016748.
Has Your Financial Situation Changed?
If your or your family's financial situation has changed significantly from what is reflected on your federal income tax return, you may be eligible for a financial aid adjustment. After completing the FAFSA, contact the Office of Financial Aid to discuss how your financial situation has changed. While not all students qualify for an adjustment, we strive to assist you in whatever way we can.
Were You Selected for Verification?
Many students are selected for the Federal Verification Process. We are here to answer any questions you may have while completing this requirement.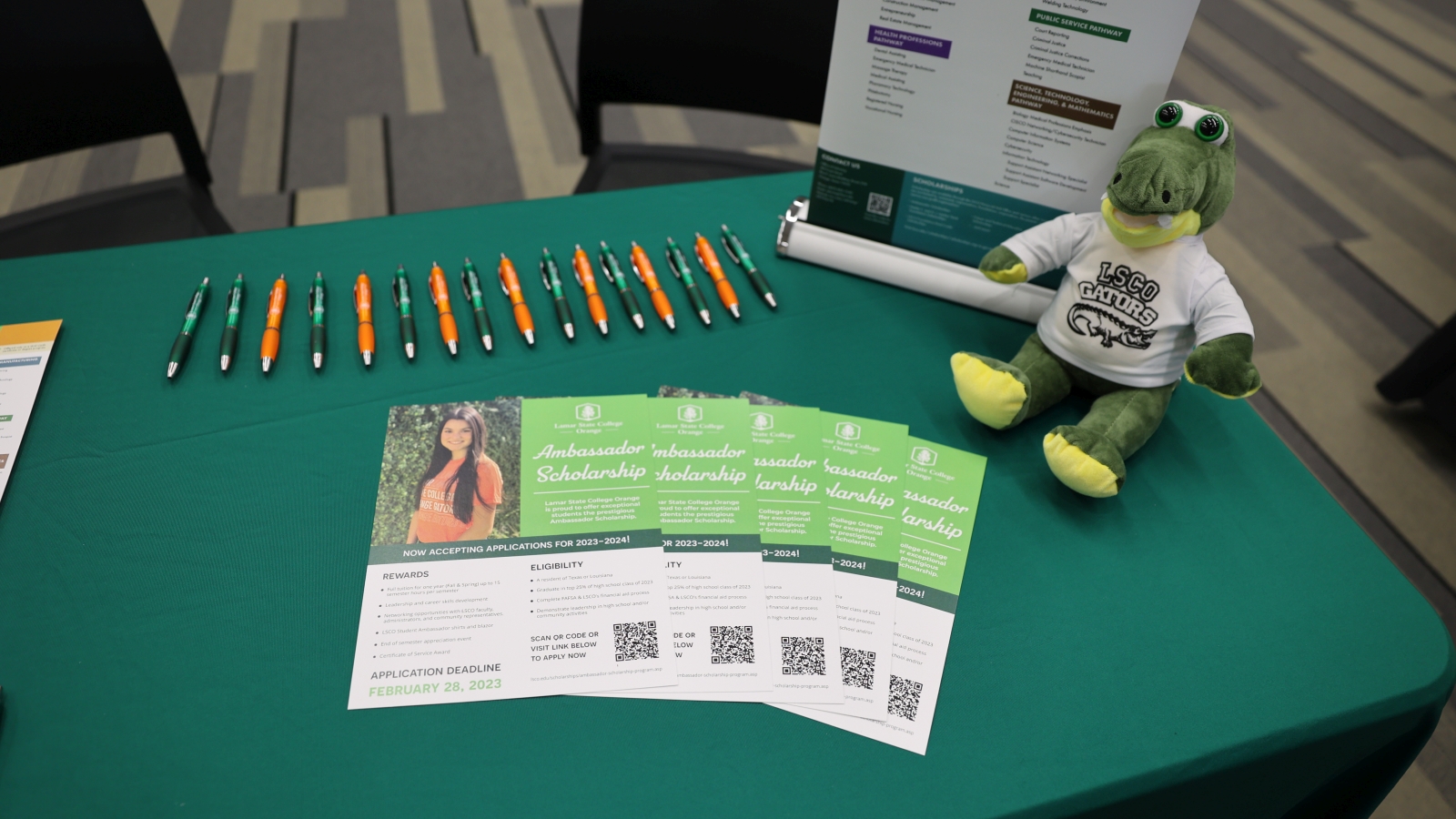 Financial Aid Forms
Access LSCO, state and federal financial aid forms to explore all financial resources available to you.
Types of Aid
Lamar State College Orange and community organizations offer students several types of financial aid. Review details and eligibility qualifications for each type of aid.