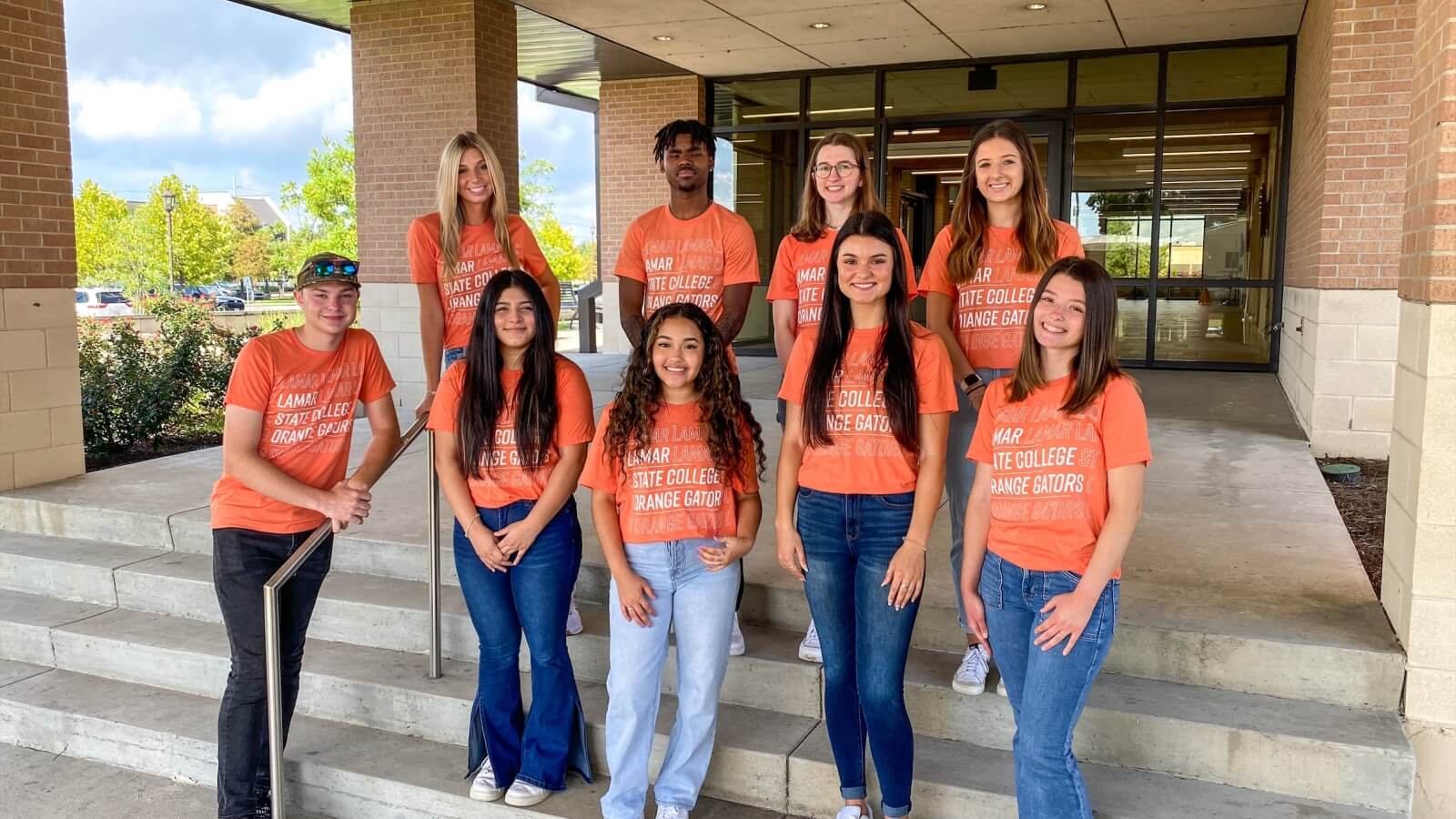 Admissions & Financial Aid
Home
/
Admissions & Financial Aid
No matter who you are, your life will improve by being a part of the Gator family. We make a first-class education affordable and attainable.
How to Apply to LSCO
Lamar State College Orange has an open admissions policy, and we welcome anyone to be a part of LSCO. Whether you're a graduating high school senior, a transfer student from another college, an international student or in the military, applying to LSCO is easy. We'll support and guide your journey every step of the way.
Ready to apply? All students begin the application process by submitting the ApplyTexas online application. Learn more about how to apply to Lamar State College Orange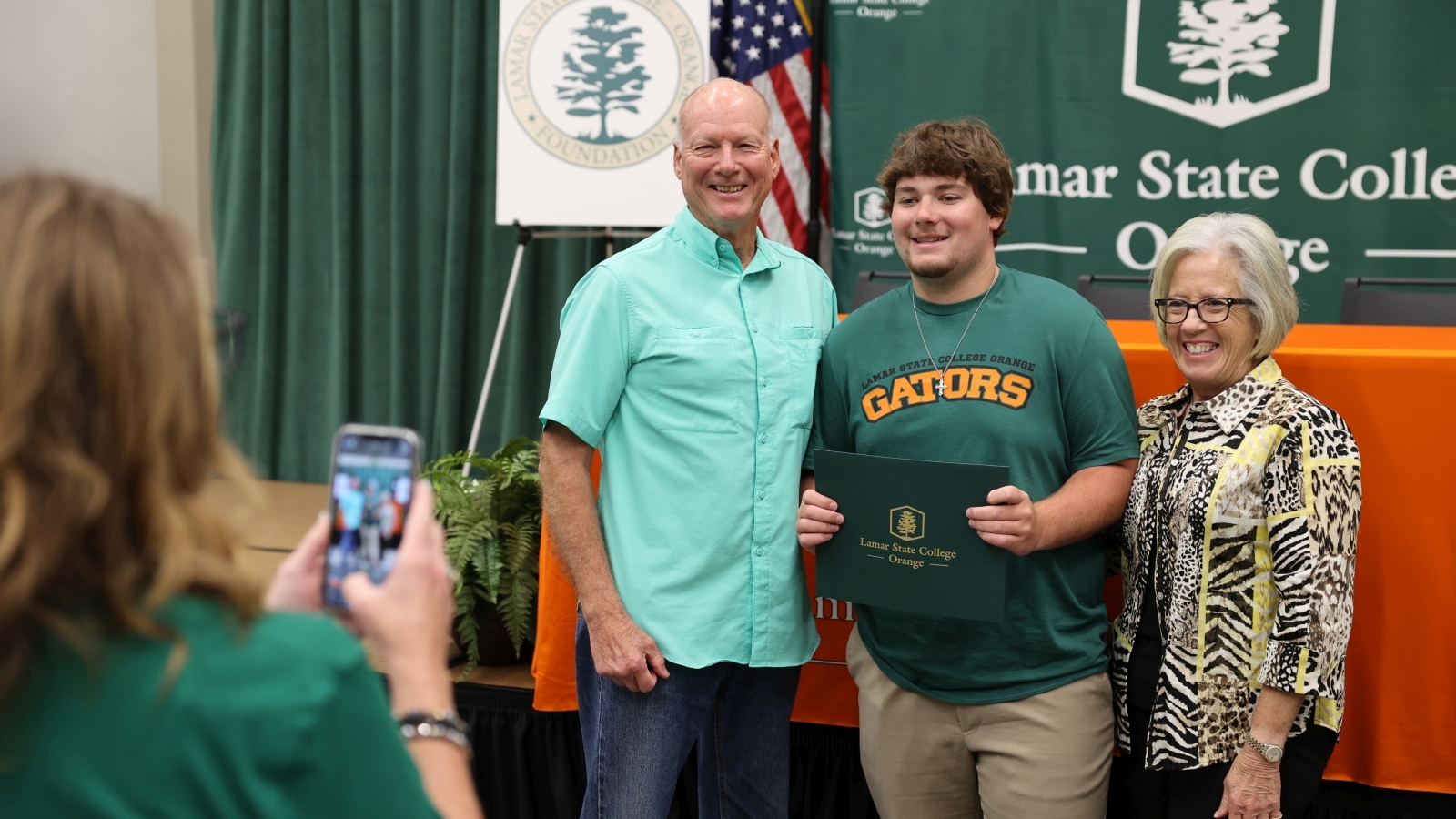 Next Steps for Admitted Students
Congratulations on your admission to LSCO! Check out our new student checklist, class registration process, orientation information, and other next steps to take before you officially become a Gator.
Contact Admissions
Admissions and Records Office
Ron E. Lewis Library, Room 341
410 Front Street
Orange, Texas 77630
Phone: (409) 882-3364
Email: admissions@lsco.edu
Affording College
We make a valuable LSCO education affordable for you. We are dedicated to helping you find the right type of financial aid and to making the financial aid process as straightforward as possible.
Contact Financial Aid
Financial Aid
Ron E. Lewis Library, Room 355
410 Front Street
Orange, Texas 77630
Phone: 409-882-3317
Email: finaid@lsco.edu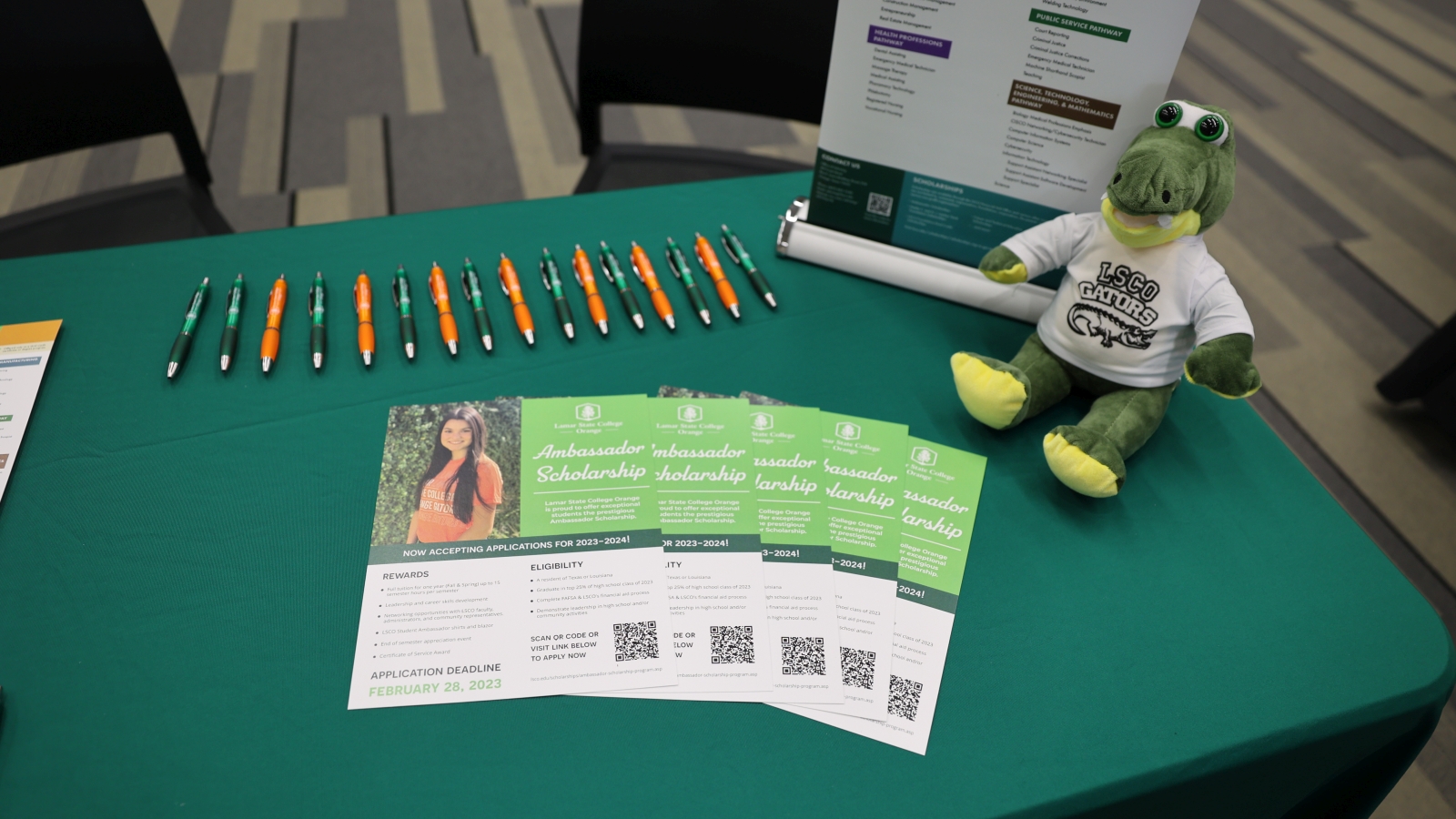 Information for High School Teachers and Counselors
You are an important part of the college selection and application process for each of your students. Review our resources for high school teachers and counselors to help you prepare your students for this exciting transition.
Upcoming Events and Deadlines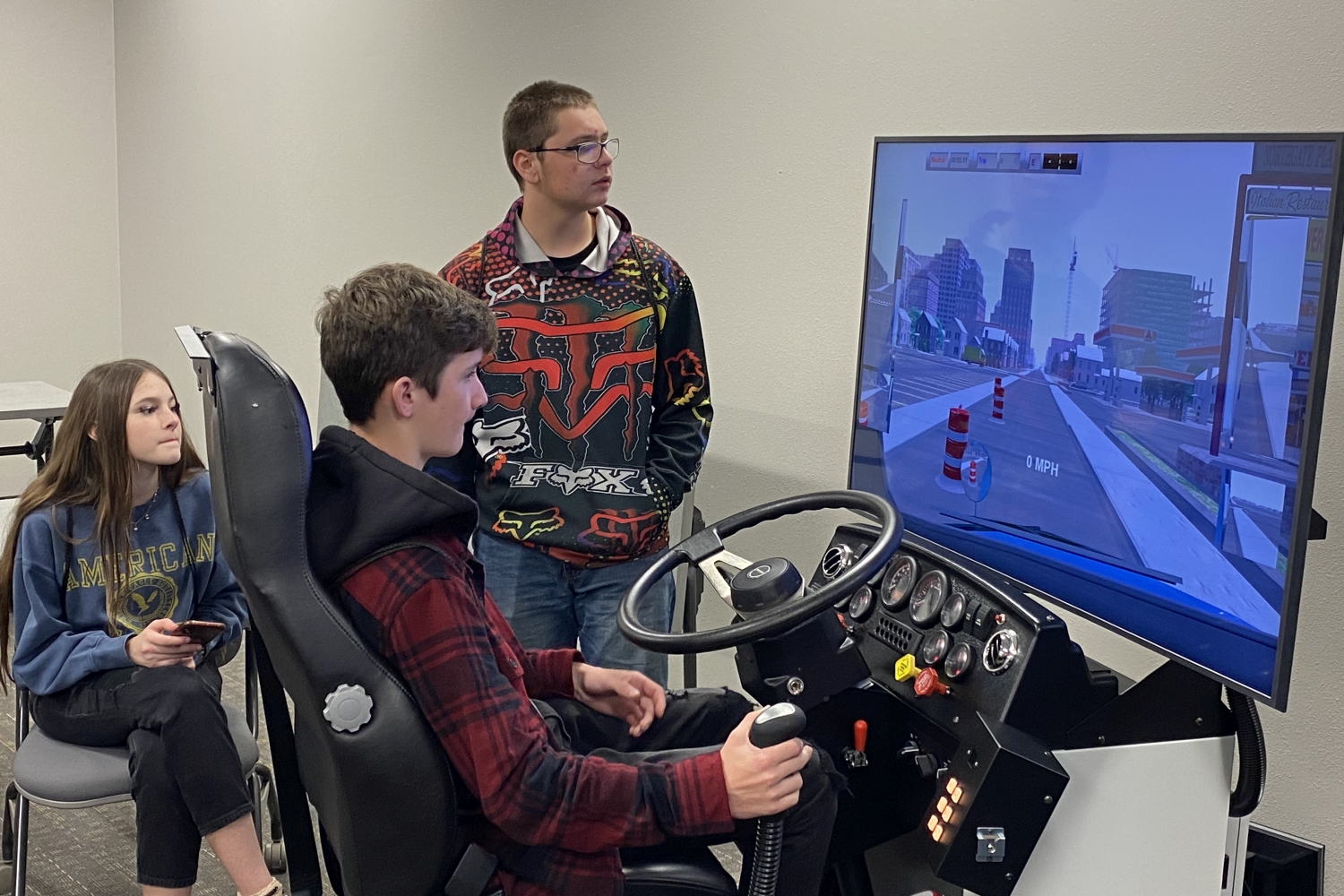 Visit
Take a campus tour or specialized academic visit at LSCO in Orange, Texas and discover why we are the perfect match for you!
You're More Than a Number
At LSCO, you'll have a team of people — advisors, faculty members, and peers — who know your name and are dedicated to your success.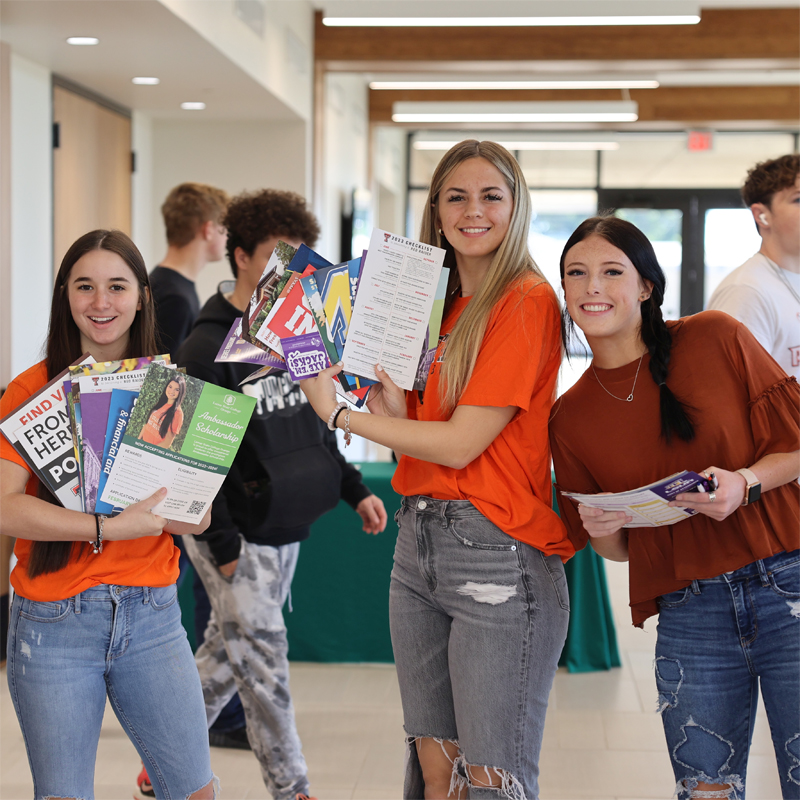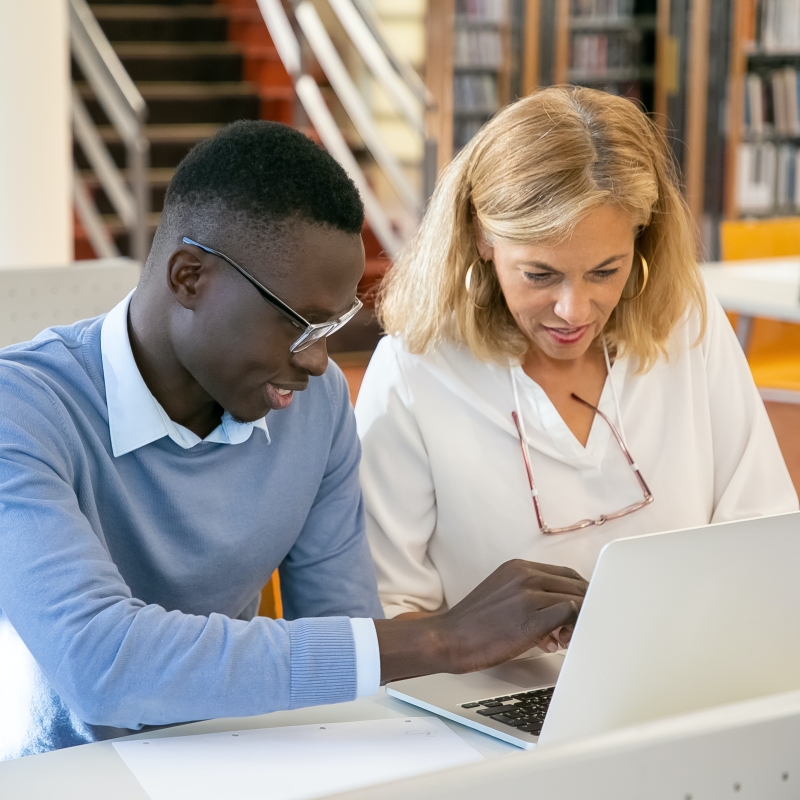 65

%
First Generation Students