Electromechanical Technology Certificate
Electromechanical Technology Certificate
While pursuing the Electromechanical Technology Certificate, students are exposed to multiple facets of machinery and equipment while building a foundation that enables them to pursue further education or entry-level employment opportunities with local distribution, manufacturing, and refinery businesses. This certificate is a part of the Electromechanical Technology Program and consists of pre-requisite courses that lead to LSCO's Electromechanical Technology (Mechatronics) Associate of Applied Science (AAS) degree.
Certificate Curriculum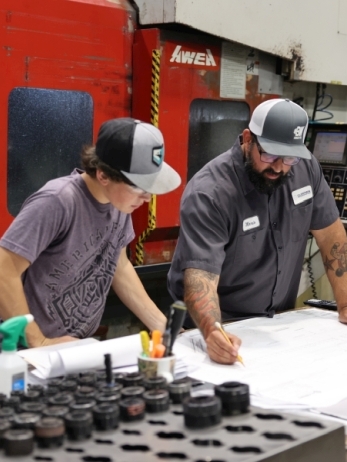 During the certificate coursework, students learn to perform routine machinery checks as well as troubleshoot and quickly repair mechanical or electrical problems that arise within manufacturing processes and support equipment or systems. Traditional students can complete the Electromechanical Technology certification in three semesters, and dual credit students who begin the program in the 11th grade can complete this certification by their high school graduation. By fulfilling the course requirements of this certificate, students will have completed over half of the prerequisites for the Electromechanical Technology AAS degree.
Program Coursework
The Lamar State College Orange manufacturing and mechanical-focused Electromechanical Technology certificate is comprised of 42 credit hours.
Loading...