Mother-Daughter Duo Pursuing Higher Education
September 7, 2023
---
Mother-Daughter Duo Pursuing Higher Education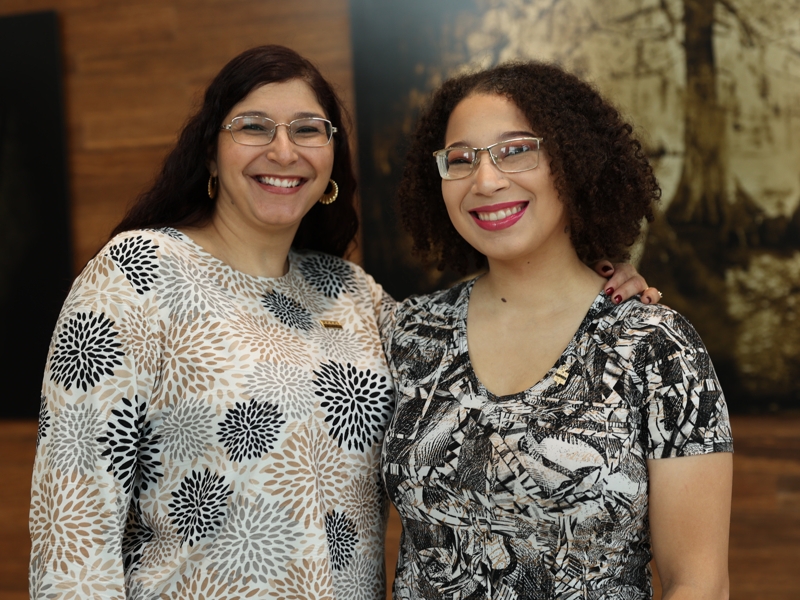 Born and raised in Orange, Texas, Rachel Anzaluda is a nontraditional student at Lamar State College Orange — as a mother of two, the President of Phi Theta Kappa Honor Society and a Business Management Associate of Applied Science degree major, she is dedicated to achieving her goals alongside her mom, Rebecca, who is pursuing the same degree.
Rebecca always dreamed of pursuing higher education in order to own her own business, while Rachel started her higher education journey at age 18. Rachel attended a four-year university directly after graduating from high school, but after a semester there, she realized she wasn't ready and returned home to work locally for a few years.
"When I was pregnant with my second child, my mom said to me, 'Let's go back to school together,'" Rachel shares, "Because of the encouragement of my mother, I knew we could do it." After encountering a series of hardships, she says, "In a time where we felt like we had no control, we wanted something we could control."
"I was at the hospital in labor, emailing my advisor asking her to put me in the same classes with my mom," she says. Rachel and her mother take all their classes together and spend time studying together as well. In December, they will graduate from LSCO side by side. Rachel plans to continue her education in Lamar University's online Business Accounting and Analytics bachelor's degree program, and Rebecca intends to continue working toward a bachelor's degree in Entrepreneurship.
Flexible, Student-Centered Learning
The LSCO business management program can be completed fully online, which has provided opportunities for the mother-daughter duo to receive a valuable education in a way that caters to their needs and current lifestyles. As a mom, Rachel needs a flexible program and professors who can work with her schedule. Rebecca works a full-time job and needs the same type of flexibility, which is exactly what LSCO offers. "This is doable; anyone can do it," Rachel says, "Even Student Government meetings have an online option, making it more accessible for me."
While Rachel takes all of her classes online, she is very involved on campus, regularly meeting with faculty and staff and using campus resources like the computer lab and library. Rachel shares, "I am still able to get the on-campus experience through my involvement in student organizations."
"We are on campus all the time even though I am an online student," Rachel says. She was initially very nervous about going back to school, but LSCO has been the type of community she needed. Not only does the school support her academic endeavors, but it provides her with social opportunities. "Being able to have a place on campus means a lot to me," Rachel says.
Impact of the LSCO Community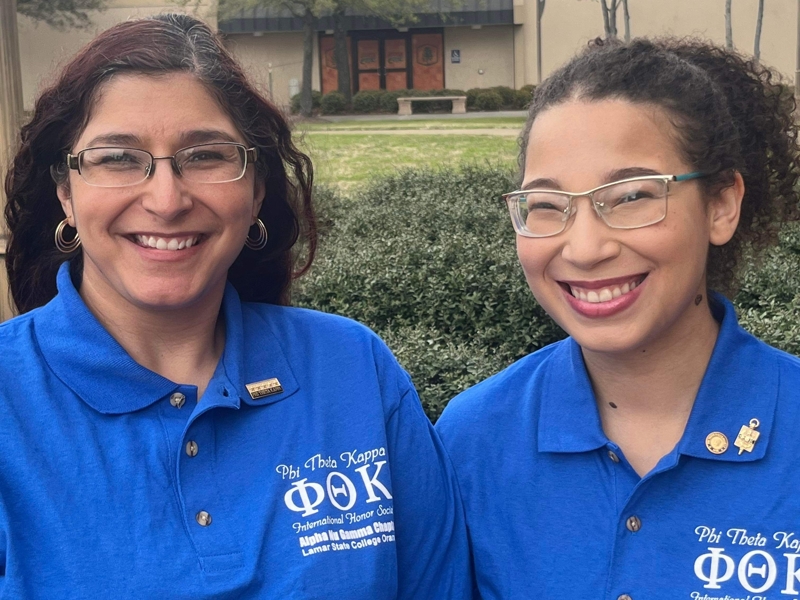 Rachel has a very close relationship with the faculty and staff on campus, especially the advising team. She and her children visit the advising office at least once a week. Rachel says, "My kids are always asking if we can go see the advisors. They have taken the time to get to know me, and not only do they know my name, they know my kids' names."
Speaking about the college community as a whole, she says, "They want to help you inside and outside of class." Rachel has been supported tremendously by the Gator Food Pantry and Gator Assistance Programs on campus. These resources have made her and her mother's lives easier as they continue their education. Rachel also shares that LSCO conducts surveys to see how they can continue to help students, saying, "If you have a problem, talk to them about it because they will figure it out. And if they don't know the answer to your question, they will find someone who does."
"The big thing I want people to understand when it comes to LSCO is that if you're scared to go back to school or face whatever challenges you may have, LSCO will make it work," she shares. "Everywhere I go, I talk about it," Rachel says with a big smile.
Rachel and Rebecca are excited about their upcoming graduation and continuing to work toward their further career and personal goals. Rachel encourages, "If you want to go back to school, LSCO is the place to go."