Phi Theta Kappa

Φρόνησις (phronēsis) θύμος (thumos) καθαρότης (katharotes)
Wisdom ● Aspiration ● Purity
The mission of Phi Theta Kappa Honor Society is to:
Recognize and encourage the academic achievement of two-year college students and;
Provide opportunities for individual growth and development through participation in honors, leadership, service and fellowship programming.
Visit www.ptk.org to learn more about Benefits, Scholarships, Programs, History, Constitution & Bylaws, and FAQs. Look for "What are the eligibility requirements?" on the FAQs page. Keep up with the latest events on the PTK News page and the REACH blog.
Visit txregion.ptk.org/ for Phi Theta Kappa news and events in the Texas Region. Members who have transferred or graduated may choose to join the Texas Regional Alumni Association.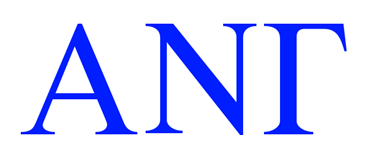 Alpha Nu Gamma is the Phi Theta Kappa chapter of Lamar State College Orange. Alpha Nu Gamma is in District IV of the Texas Region, which is part of Division II of Phi Theta Kappa Honor Society, International (see map in PDF format). Please contact a chapter advisor or officer at LSCO for more information about eligibility, campus activities, and other opportunities for involvement.
For a description of chapter operations and officer roles, see Alpha Nu Gamma's Chapter Bylaws.
Chapter contact email for Alpha Nu Gamma: PTK@lsco.edu
Chapter Officers, Summer 2022
President
Open

Vice President of Leadership
Open

Vice President of Service
Open

Treasurer
Open

Recording Secretary
Open

Vice President of Scholarship
Open

Vice President of Fellowship
Open

Historian
Open

Public Relations Officer
Open

Fundraising Chair
Open

PTK High School Liaison
Open

SGA Liaison
Open

Chapter Advisors
Social Media